Your partners through every stage of business, no matter how big or small.
Accountants & Business Advisors helping your business through the
five stages of
business growth.
At Inventure Partners, our expertise extends beyond that of your trusted accountant as we serve as your strategic financial partner through all stages of your business. With guidance and strategic insights, we help your business navigate the financial complexities of each stage while ensuring compliance and fiscal responsibility. It's this comprehensive support that is instrumental in any business's success and longevity, that enables Inventure Partners to bring to life being 'Your partners through every stage of business, no matter how big or small.'
Our primary aim is to make you successful. You know your trade and with our help experience and business and financial skills we can assist in provide a wide range of insights into your business no matter what stage of your business. In our graphic we show typical business needs for each stage of a business and the types of services that we at Inventure provide.
Business grants are a great way to get a helping hand to drive a new product or new technology and Inventure Partners has an enviable track record of success with competitive Federal and State Government grants. These grants typically require a detailed business case with robust financial projections. Inventure Partners has successfully facilitated over 150 of these grants and can provide a free assessment of your ability to win a grant, so you don't waste time when a program is not suitable for your business.
The R&D Tax Incentive is a long standing Federal Government program which is designed to encourage and support businesses to engage in research and development activities. The program provides for a reduction in tax payable and in addition for companies under $20 million annual revenue an opportunity to receive a payment. Inventure Partners manages a portfolio of companies that operates in a wide range of industries – call us for a free appraisal.
Accounting And Business Advisor
As your business grows it becomes more complex, with more people, suppliers, and customers. At this time, many business owners want to review their business strategies, take stock of their position and start to plan ahead for their personal and succession strategies. Many business owners have self-managed super funds, which Inventure assists in reducing the administrative burden and ensuring the fund remains complaint and you achieve your financial security.
Succession, Sales, Mergers &, Acquisition
Our service range is designed to assist you in every phase of your business lifecycle including the sale or succession of your business, whether to external parties or to family. Inventure can assist in modelling, planning, business valuations and company, trust and superannuation fund management. Talking early is the key to great outcomes.
BUSINESS COACHING WITH FINANCIAL FOCUS
Inventure offers comprehensive support to growing businesses. Our services range from implementing advanced technology systems and managing risk to developing strategic business plans and fostering key financial relationships. We also handle essential business registrations and assist in securing necessary investments while providing sophisticated three-way forecasting budget models.
STRUCTURING, PLANNING, AND BUDGETS
Inventure specialises in helping you choose the right business structure in Australia. We offer expert guidance, budget planning, and employ software like Xero and MYOB for tracking. Our services extend to crafting strong business cases with financial models, and implementing retention strategies, including STIPs and employee share plans to retain key team members effectively.
New businesses often revolve around tech or innovative products, with Federal government aid available to offset R&D expenses. Inventure, an R&D specialist, can assist. Government grants, targeting tech advancement and employment innovation, are on offer. Inventure aids in crafting compelling business cases, vital for grant applications, benefiting your business immensely.
Inventure simplifies tax and compliance for your business. We handle all aspects, from ABN registrations to GST, PAYG withholding, and ASIC reporting. Our expertise helps your business stay fully compliant with Australian taxation laws. We also offer strategic guidance, helping you optimise your tax position and minimise liabilities, allowing you to focus on growth and success.
Why Choose Inventure Partners?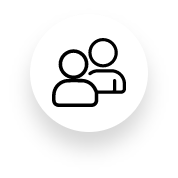 Inventure Partners is just that, your partners in business. We have a team of dedicated professionals who form part of your operating structure to make sure you succeed.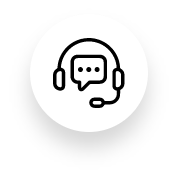 Across our core business areas of Business Strategy and Support, Accounting, Mergers and Acquisitions, R&D Tax, Business Grants, and Accounting, our friendly and professional staff are highly qualified and skilled practitioners with a modern and contemporary approach to business.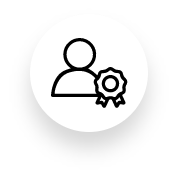 Inventure Partners operates nationwide, serving organisations across Australia. Our engagement with government bodies and continual learning ensures we stay current on programs that can benefit your business.
Inventure has been an integral part of our team, providing advice, guidance and expertise to allow our business to grow from a small enterprise to one dealing across global markets with multiple product options. I like the friendly and engaging way Inventure connect with us – they are not afraid to challenge as well as suggest ensuring we come together with feasible and implementable plans.
— Chris Thomas, Executive Officer
Sign up to our newsletter